We are always inspired when students choose to spend their spring break serving others! Students from one of our church partners, Pinelake Church (located in Mississippi,) along with Chip and Christy (Senior Pastors) served with a passion and the love of Jesus which moved the hearts of the children and community members. We are so thankful to partner with Pinelake Church.
There were a total of 117 salvations this week!! We have been serving in this area for YEARS, and we are beginning to see more and more people from other faiths/nonbelievers say YES to Jesus in remarkable ways!!! The momentum is gaining each month.
Not only that, but we saw several people healed. One lady couldn't read the words in her bible. After praying for her 4 times, suddenly her eyesight improved and the words became clear. We know God touched eyes!!
There are too many outreaches to list, but each one was special and intentional. Lives were impacted and seeds of hope were planted. Thank you Pinelake for stepping out in faith. You have truly CHANGED LIVES.
Take a look at the impact they made...
Pinelake church generously donated towards the building of the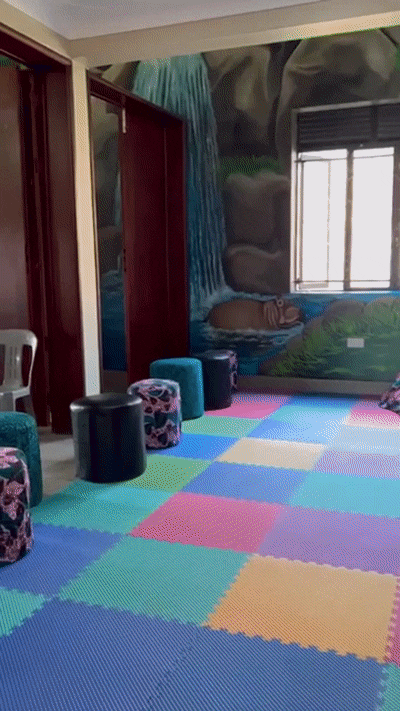 Children's Dream Center back in 2019. Since Pastor Chip and his wife Christy joined us in Uganda, we felt it was the perfect time to celebrate this amazing gift. Close to 400 people joined us to thank God and those who made this facility possible.
We are thankful for this building and the ministry that is and will take place in the years to come.
(check out the beautiful library mural!)
Take a look at the impact they made...
TUNAALABAGANA!! (SEE YOU LATER IN LUGANDA.)
Show Mercy International | 601.747.0388 | info@showmercy.org | showmercy.org